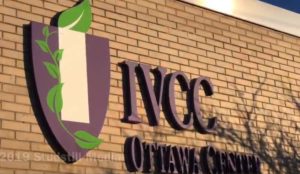 OTTAWA – Illinois Valley Community College made a long-term commitment to its revitalized Ottawa Center campus yesterday. The IVCC board approved a four-year lease with the City of Ottawa to continue offering credit classes including CNA and EMS, Adult Education ESL classes and GED courses, and noncredit continuing education classes such as massage therapy. Trustees also approved a lease with Ottawa Area Chamber of Commerce to have the chamber move into Ottawa Center. The four and half-year lease begins in January.
Coordinator Jeannette Phalen said Ottawa Center enrollment is up 28% this fall "and spring should be up even more. I am proud of the improvements we've made in our course delivery."
The Center, located at 321 W. Main St. since 2010, has also driven enrollment by hosting numerous registration events.