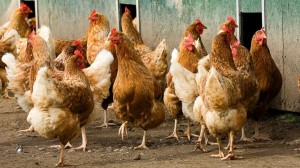 SPRINGFIELD – The Illinois Department of Commerce and Economic Opportunity announced a new $6 million capital grant program designed to strengthen the meat and poultry supply chain by helping independently owned meat processing companies in Illinois build capacity and create and retain jobs. Through the Meat & Poultry Supply Chain Capital Grant Program, companies are eligible for grants of $250,000 to $1.5 million, with a company match of at least four times the amount awarded. The grants cover up to 20 percent of capital costs to build or expand plants. In the wake of the pandemic, meat prices have increased considerably, in part due to limited capacity and lack of competition.
"The Meat and Poultry Supply Chain Capital Grant Program is part of Illinois' holistic effort to lower the costs of consumer goods for Illinois families," said Governor JB Pritzker.
Through the program, companies can receive funding for the construction of a new facility, expanding or renovating existing facilities, and modernizing processing and manufacturing equipment. As part of DCEO's commitment to equity, the application process prioritizes applicants located in underserved and rural areas.