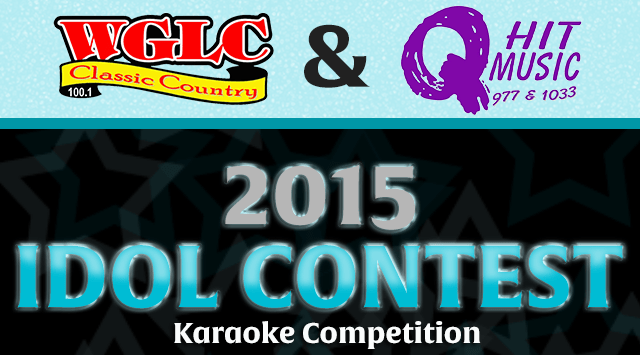 Don't miss the WGLC/Q Hit Music Idol Contest during the Mendota Sweet Corn Festival.
Hosted by Kevin and Tank from Q Hit Music and WGLC, the contest will be held from 6 until 8 p.m. on Thursday, Aug. 6, on the Main Street stage. Contestants must arrive by 5:30 p.m. on Aug. 6.
WGLC/Q Hit Music Idol Contest is sponsored by OSF St. Paul Medical Center in Mendota, FloralCrest Nursery in Mendota, and Eureka Savings Bank in Mendota
First and second prizes will be awarded in each of the following age categories: 5-10 and 11-15. Contestants must be at the stage area by 5:30 p.m. and have with them a CD of their music. CD's must be strictly instrumental and contain no words.
Click HERE for an entry form, or contact the Mendota Chamber of Commerce at 539-6741. A signed parental consent form must accompany all entries, and is included with the entry form information.
WGLC, Q Sweet Corn Festival Idol Official Rules
Employees and families of the Mendota Broadcasting, Inc. and Laco Radio, Inc (d/b/a Studstill Media/Radio Group (d/b/a/ Mendota Broadcasting, Inc. and Laco Radio, Inc.), contest sponsors, participating locations, and other radio stations are ineligible to win.
No purchase is necessary.
Studstill Media, all participating co-sponsor companies, employees, volunteers and their advertising and promotional agencies and sponsors are released and shall be held harmless from any action or liability arising from contest, appearance, or prizes awarded.
Decision by judges is final.  Studstill Media and Mendota Chamber of Commerce have the right to change, modify, or cancel the contest if necessary without prior notice.
All contestants consent to the use of their name, likeness, and all verbal and written communications with the station for publicity purposes.
Parent or legal guardian must sign authorization and release.